The Butterfly Bolt, the first annual event of its kind, will be held on October 6, 2023, at Rehoboth Beach, DE. The event is being organized to raise awareness about domestic violence and its impact on individuals and communities. All proceeds from the event will benefit What Is Your Voice, Inc., a non-profit organization that provides support to survivors of domestic violence. By participating in the walk, individuals can show their support for survivors of domestic violence and help to raise funds for this important cause.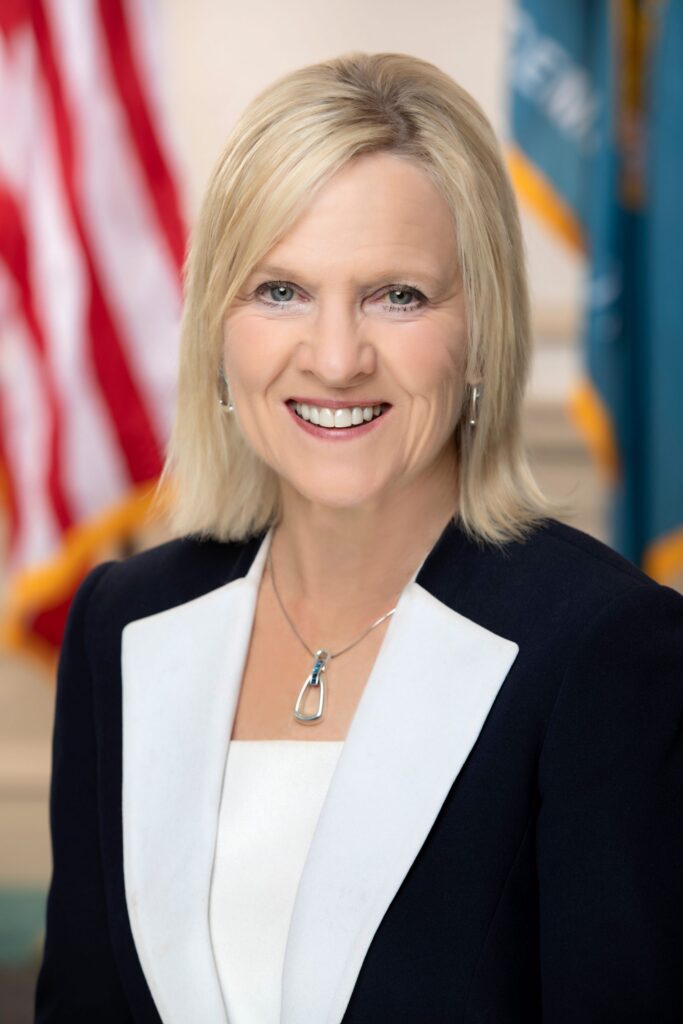 Dr. Bethany Hall-Long has served as Delaware's 26th Lieutenant Governor since 2017. As a member of the Democratic Party, she served in the Delaware House of Representatives from 2002-2008 and in the Delaware Senate from 2008-2017.
Bethany was born and raised in Sussex County on her family farm with her two older brothers. She graduated from Indian River High School where she met her Husband Dana, who served in the U.S. Navy for nine years. Later, she earned a BSN from Thomas Jefferson University, an MSN from the Medical University of South Carolina, and a PhD in health policy and nursing administration from George Mason University.
As a lifelong nurse and research scientist, Dr. Hall-Long has dedicated her medical career to addressing health inequities and expanding treatment options and access for mental healthcare in Delaware. She has been nationally recognized for her research and community service record with at-risk groups such as pregnant teens, diabetics, the homeless, and people facing mental health challenges and substance use disorder.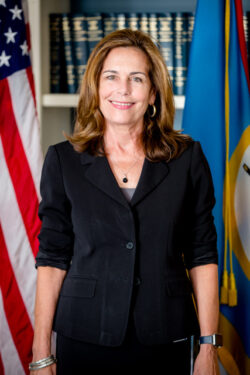 Attorney General Kathy Jennings was sworn in on January 1, 2019 and serves as Delaware's 46th Attorney General.
Born and raised in Wilmington, Kathy graduated from Mount Pleasant High School, University of Delaware, and Villanova University Law School, before joining the Delaware Department of Justice.
As a prosecutor for the Delaware Department of Justice, Kathy prosecuted scores of domestic violence, sexual assault and homicide cases.
During her tenure, Kathy worked with others to form the Crime Strategies Unit, whose focus is to engage with communities hardest hit by violent crime and blight to solve problems and restore trust. (In 2019, Kathy turned the Crime Strategies Unit into the Community Engagement Unit.) Kathy also worked with police chiefs to formulate Delaware's model policy for police worn body cameras and secure funds to provide the lifesaving drug Narcan to police agencies statewide.
As Delaware's Attorney General, Kathy Jennings is focused on making Delaware a safer place to live and raise our children, making the justice system fair and equal for everyone, and combating the opioid epidemic.
0
Money Raised toward $50,000 goal
Guess what's got me lacing up my sneakers with a big smile on my face? That's right - the butterfly bolt! I know, I know, it's not exactly a barrel of laughs, but hear me out. As someone who's seen firsthand the heartbreak and devastation caused by domestic violence, supporting organizations dedicated to ending it is important to me. Plus, I'm looking forward to rocking some seriously stylish athletic gear while getting my steps in for a great cause!
I believe it is important to continue doing the work and educating as well as advocating against domestic violence. It has affected me in every aspect of my life and if I can help someone escape...it's worth it. Plus, it gives me an excuse to wear butterfly wings and glitter!