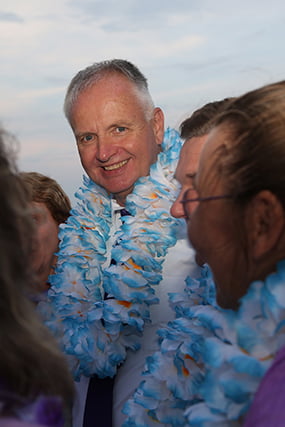 Walter Sterbach
Candace Woods
Secretary
Walter was a police officer in Baltimore City for five years where he was exposed to domestic violence and its lasting impact. He decided to make a change to become an electrician and climbed the ranks from an apprentice to a jobsite foreman. He spent 30 years in that field before retiring in 2012.
After faithfully caring for his own mother until her passing, Walter felt called to move to Sussex County, Delaware to aid his wife in the care of her elderly father. Walter felt compelled to contribute financial resources to launch What is Your Voice, Inc. Walter became a pillar of support.
Walter is known among his friends and family for his integrity, discernment, and sound counsel. Walter enjoys reading about current events, history, and dirt fishing (metal detecting) at the beach. He enjoys traveling to historical sites and seeing nature's wonders. He is stepfather to three, step-grandfather to six, and loving father to his cat son, Bandit.
He is a graduate of the University of Maryland with a BA in Criminal Justice.